Flame Retardant Aluminum Foil Fiberglass Tape

Material: Alum-Glass Cloth (Foil: 7u) + Silicone Release Paper
Backing material: Lamination of aluminum foil and fiberglass cloth, high-performance pressure sensitive adhesive, white silicon release paper
Adhesive Type: Flame Retardant Solvent Acrylic Adhesive/ solvent/water-based Acrylic/Synthetic Rubber-resin
Liner: PE coating, siliconized, flat, white, paper release liner
Applications
Aluminum foil self-adhesive fiberglass tape is mainly used for sealing joints and seams against moisture and vapor on foil jacketing insulation.
Specification
Width: 40/50/60/75/100/120
Foil thickness: 0.02-0.07 mm
Length: 30/40/50/100
Jumbo rolls and finished slitting rolls are available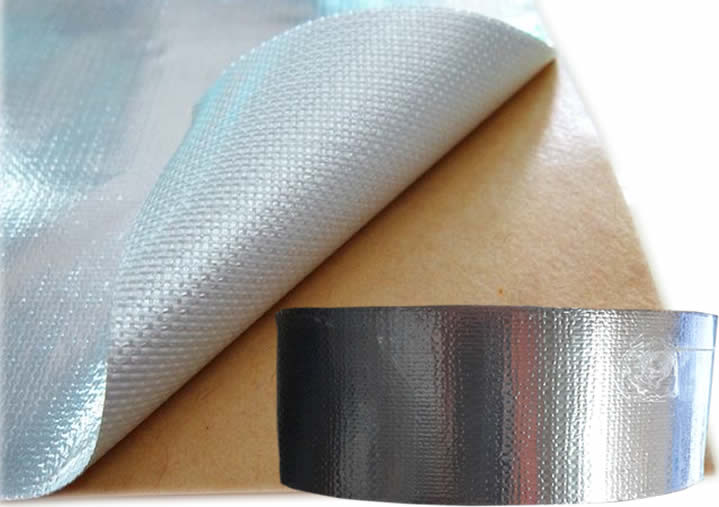 Acrylic based self-adhesive aluminum foil tape with fiberglass mesh
Aluminum thickness about .035 mm
The aluminum foil and fiberglass mesh: same width at 204 mm wide.
204 mm width

Square Mesh 4x4 Fiberglass Cloth + aluminum foil jacket insulation strip laminated tape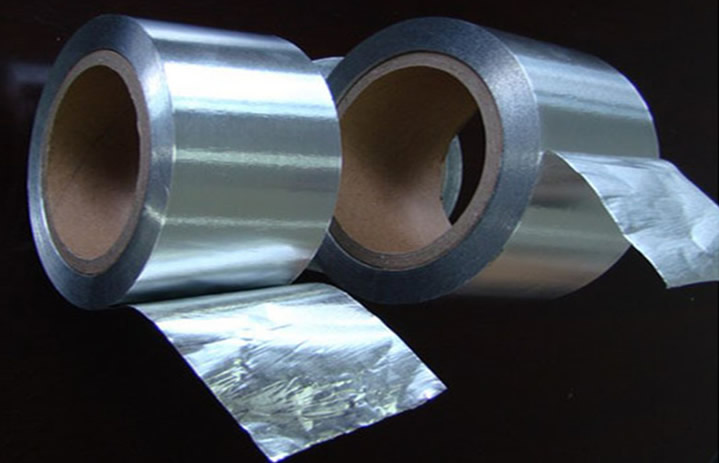 Samilar products: Weld Backing Tapes.